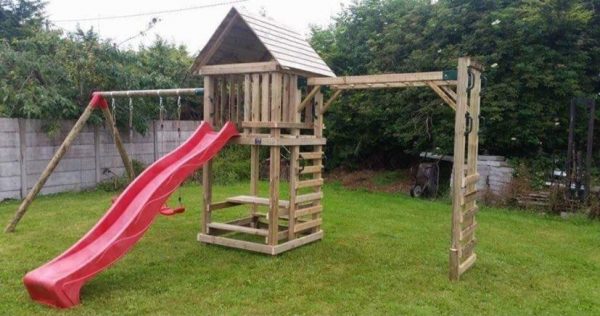 4x4 Tower with Monkeybars (207)
€1,650.00
Special Order Contact us to secure your set with a deposit, today!
Funky playcentre comprising of 4×4 Tower complete with a built in picnic bench underneath, fab 8ft monkey bars to the right and a 10ft wave slide to the front.
This gorgeous playcentre also has 2 standard swings to the left, one of which can be a baby seat.
The dimensions of this playcentre are: 20ft long, 13ft deep incl slide
Deposit Secures and pricing includes VAT, Delivery & Installation.