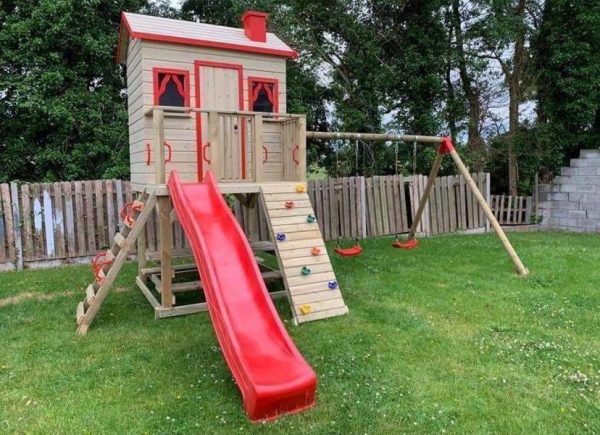 6x4 Red Wendyhouse Playcentre
€1,950.00
Special Order Contact us to secure your set with a deposit, today!
Stunning 6×4 red wendyhouse on a large 6×6 platform with ladder on the side and a 10ft wave slide right in front. There's also a climbing wall on the front and a double swing set in this playcentre. The swing set comes with 2 x standard seats, one of which can be a baby seat. This playcentre is 18ft long and 15ft deep including the slide.
Playhouse prices include VAT, Delivery and Installation.