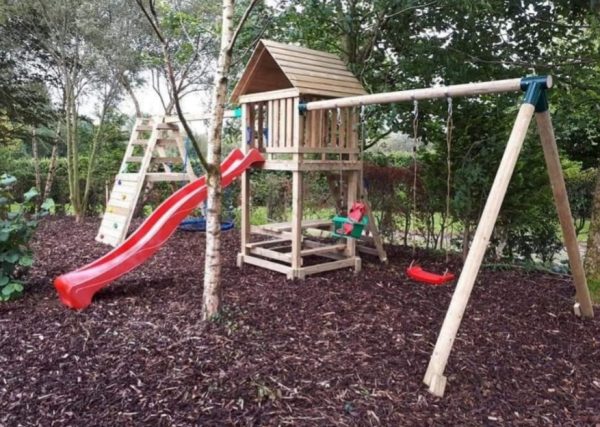 Classic 4x4 Playcentre
€1,950.00
Classic 4 x 4 PlayCentre (201)
Special Order Contact us to secure your set with a deposit, today!
The Classic playcentre encompasses everything your kids want to keep them active and occupied for hours!!! Swings, 10ft slide, watch tower, climbing wall and much more!
This stunning 4×4 Classic PlayCentre comes with a 4×4 Tower complete with ladder leading up the back of the tower and over to a 10ft slide to the front. There is a gorgeous picnic table build in underneath too! To the left there is a Nest Swing and half a rockwall and net. On the right there are 2 standard swings or 1 swing and 1 baby swing.
Measurements: 24ft long and 15ft deep incl. slide
Price includes VAT, delivery and full installation!