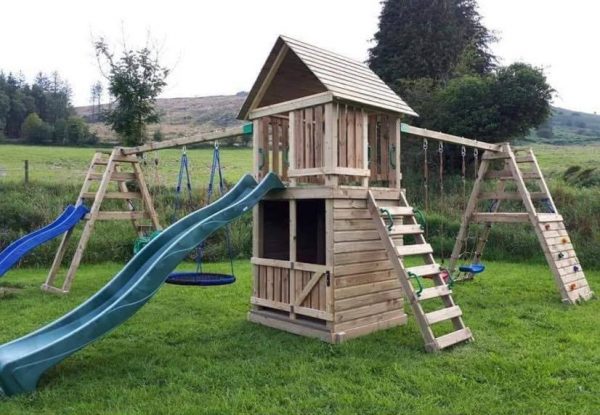 Ultimate Playcentre 213
€2,200.00
Special Order Contact us to secure your set with a deposit, today!
The Ultimate Playcentre! This 4×4 L Shaped playcentre features a 4ft x 4ft tower that has a very cool cubby underneath walled on 3 sides and a cute gate entryway.
The tower is accessible via a wooden ladder and has a 10ft wave slide off the front.
To the back of the tower are 2 x standard swings, a half climbing wall with platform leading to a net wall!
On the front there's a gorgeous nest swing as well as another standard swing – so there's room for everyone! It also features a second 8ft wave slide!
This is one of our favourites as it means there'll be no waiting in line to have fun with so many features and so much to do! It comes delivered and installed at this price so ALL you have to do is find somewhere to put it